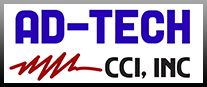 Support Tools

View HellermannTyton's complete catalog here

Check out helpful videos here
Featured Products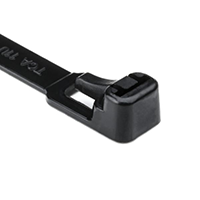 Cable Ties & Mounting Bases – These all-purpose cable ties are designed to bundle and secure wires, cables, hoses and more. Made of PA66 material, standard cable ties are available in 18 to 50 pound tensile strengths, in a variety of lengths and colors.  Adhesive mounting bases attach to surfaces to provide a fixing point for routing wire and cable bundles. HellermannTyton offers bases with a variety of adhesive backings, from rubber adhesive for general purpose use to VHB (very high bond) adhesive backings for outdoor or extreme temperature applications.

Online Selection:
Cable Ties | Mounting Bases

HellermannTyton's EVO7 Cable Tie Tool makes cable tying easy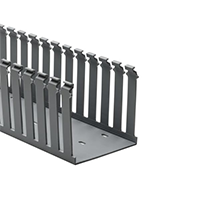 Pro-Duct Wiring Duct - HellermannTyton's Pro-Duct wiring duct efficiently routes and protects wire and cable. Manufactured from high impact, rigid PVC, Pro-Duct includes solid, slotted and high density slotted styles. Pro-Duct comes in standard colors of white, gray and black in 6 foot lengths. Blue wiring duct is also available in a variety of standard sizes.  
Additional features of Pro-Duct:
Cover is supplied with a film which protects against scratches and is writable for temporary identification during installation.
Smooth edges protect installer and wires from abrasion.
Cover is flush with the side of the duct for increased wire capacity. It also allows for tight, side-by-side placement.
No cover slippage. The covers are provided with a non-slip lining. This ensures that the covers remain in place during vibration, yet they easily snap on and off, offering ready access to the wire run.

Online Selection:
Wiring Duct

Need a quote or to place an
order please email us or
call 800-221-1014