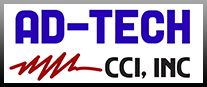 Valued Added Services

Ad-Tech CCI offers a variety of value added services that reduce labor, ordering time and complexity for the end customer. A single Ad-Tech CCI part number for Din-Rail Assemblies eliminates the need to purchase and assemble multiple control components.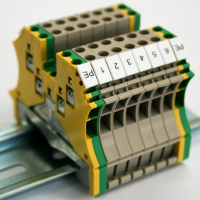 Din Rail Assembly - Ad-Tech CCI can provide complete din rail assemblies with terminal blocks marked, other din rail components mounted, and din rail mounting provisions for the end-user. The benefit to the end-customer is a reduced parts set that needs to be purchased for repetitive sub-assemblies in a control cabinet.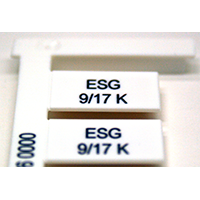 Custom Terminal Markers (Weidmüller) - Terminal Block Markers for Weidmuller and other brands can be provided to your print specifications. Our capabilities also include switch marking of 25 and 30 mm legend plates, "clip-on" wire markers. Device markers for a variety of motor control equipment and circuit breakers such as ABB, Siemens and AB are also available in custom print configurations.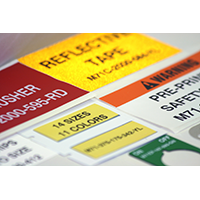 Custom Labels (Brady) - Ad-Tech has a variety of Brady thermal print options to meet your custom labeling needs, from self-laminating vinyl wire markers, metallized polyester labels to outdoor-grade vinyl materials, virtually any custom label or sign can be supplied.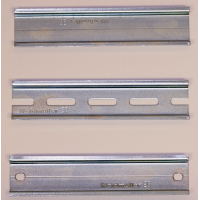 Cut Din Rail and Wire Duct- Kits or individual pre-cut lengths of din rail and wiring duct can be provided to your specifications. Ad-Tech stocks all types of standard din rail as well as high density and standard density wiring duct which can be quickly modified to suit your production needs.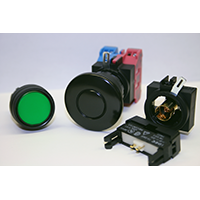 New Switch Engraving and Assembly - Ordering multiple components that make up a complete switch is simplified by Ad-Tech's value added switch assembly service. Ad-Tech can often reduce lead times by ordering components only and assembling the switches in house. Custom engraving on switches and pilot devices is also availibe.


Need a quote or to place an
order please email us or
call 800-221-1014