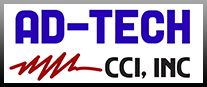 Why Ad-Tech CCI?
For over thirty years, customers throughout the Mid-Atlantic Region have trusted Ad-Tech CCI to source industrial controls, components and identification equipment. Our service and customer satisfaction levels are second to none, we take great pride in our ability to get fast accurate information to our customers, gone are the days of waiting for your local distributor to "find someone at the factory" to get you the answers you need, we work relentlessly to provide you the answers and support required to keep your business moving ahead day in and day out.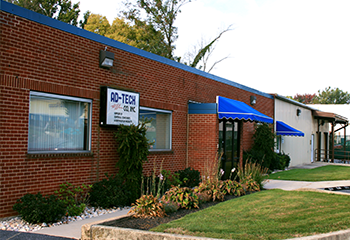 Based in centrally located Harrisburg PA, Ad-Tech CCI stocks and supports a broad range of industrial controls and components, with a focus on products for original equipment manufacturers and end-users, including programmable-logic controllers, variable speed drives, operator interfaces, industrial enclosures, labeling systems, a broad range of circuit protection devices, motor control equipment and many other control components. With field sales support covering York, Lancaster, Baltimore, Washington D.C. , Philadelphia and the Allentown-Bethlehem markets, Ad-Tech CCI is ready to respond to your needs immediately.

We have grown from a "garage start-up" in 1986 supplying Brady ID, into a large multi-million dollar stocking distributor of global brands such as ABB, Rittal, Weidmüller, T&B, Red Lion and IDEC.  Our sales personnel, both inside and field sales, average 22 plus years of employment with Ad-Tech CCI.  Experience counts; your support team at Ad-Tech CCI has the knowledge and motivation to insure you receive the best possible support in the industry.  We offer supply chain solutions such as integrated supply agreements, on-site vendor managed inventory programs, bonded inventory and volume purchasing discounts. In conjunction with our din-rail valued-added assembly and kitting capabilities we help our customers streamline the purchasing and parts management process to make their operation more efficient!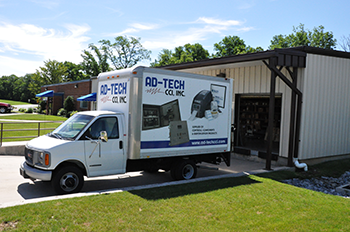 We support global operations of major fortune 100 companies with key components. Tyco, Schneider Electric, Johnson-Controls and Honeywell are a few of these valued customers.  Whether a large, medium or small business, allow us to show how quick thoughtful responses have not become a thing of the past in the industrial supply world, thank you for considering Ad-Tech CCI for your electrical and electronic control needs.
We are a company that you can trust.
We have been operating for 30 years.
We have stability.
We invest in product inventory.
We supply and stock reliable, high-quality products.
We stock product that can ship today.
Our employees care. We will go out of our way to serve you.
Credit Information
To establish an account and credit terms with Ad-Tech CCI, please use the attached application. Download the form and e-mail to esales@ad-techcci.com or your inside sales rep. Upon review we will provide you with your credit terms notification. Please include three trade references and a bank reference as well with your application. Also if your company is located in Pennsylvania and tax exempt please attach your tax exempt certificate.
Employment Opportunities
No employment opportunities available at this time. Please check back.

Need a quote or to place an
order please contact us at:
esales@ad-techcci.com
Phone: 800-221-1014
Fax: 717-238-7477