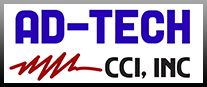 Support Tools

Download a 30-Day Trial LabelMark™6 Software to start making labels for wire, cable, equipment and more.

How to use LabelMark™6 Software

Install Brady Workstation to your desktop for a variety of label creation applications


Interested in a Brady label printer? Check out Brady's printer trade up program
Featured Products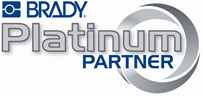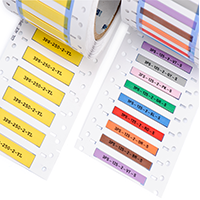 Wire and Cable Labels - Wire labels are extremely important for keeping your wires, network, voice and data lines organized and running effectively. They help you quickly identify the right voice lines during troubleshooting and can be used to mark the data lines for upcoming installs and repairs. Brady offers wire labels in a variety of sizes, materials and colors to fit almost any wire, voice, data and video cabling applications. Durable material options will help you identify wires and cables even in the harshest environments.

Literature:
Catalog
New Find labels quickly with Brady's Label Selector

More Wire and Cable Labels at Brady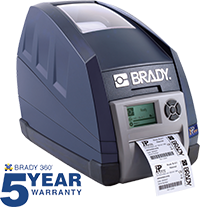 Desktop Thermal Printers -  Brady desktop printers provide high-end performance industrial printing and labeling. These options include high-volume or low-volume sign and label making, cable and wire identification. With a range of durable materials available for industrial desktop printers, you will be able to conform to specific application requirements or regulations that you need to meet. Output size and color options vary depending on the model selected.

Literature:
Catalog | Comparison Guide | BBP31 Printer

More Desktop Thermal Printers at Brady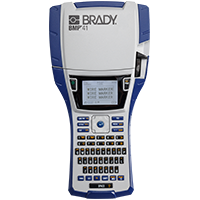 Portable Printers - Brady portable label printers allow you to create custom safety messages, component id and wire labels whenever and wherever you need them. They are lightweight and easy-to-use so they can be taken with you in the field, on the job site, or in your toolbox. For on-the-spot labeling in datacomm, electrical, material handling and industrial workplaces, Brady portable printers and handheld label makers are the ideal solution. 

Literature:
Catalog | Comparison Guide | BMP41 Printer | BMP51 Printer | BMP71 Printer
More Portable Printers at Brady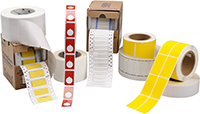 General Use Labels- Brady labels will help you place important information like instructions, warnings and identification at the point of need for equipment, cables and much more. Material options range from cost-effective economy labels to durable long-lasting labels. Brady labels have been designed and tested to last in many different and harsh environments, giving you the confidence to use them in almost any application. Some suggested applications include: barcodes and tracking, product ID, hazard communication,
electrical, facility, equipment and laboratory.

Literature:
Catalog

More General Use Labels at Brady
Need a quote or to place an
order please email us or
call 800-221-1014
Videos
View more videos on our Youtube channel
BMP21 Plus Label Printer overview


Printing signs and labels
with the BBP31

How to use Brady's LabelMark™6 Software