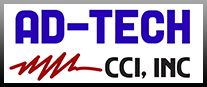 | | |
| --- | --- |
| Software | Ad-Tech CCI Value Added |
Weidmüller Highlights & News
Terminal Blocks
Weidmüller's three core terminal block connection technologies offer different solutions to fit your panel building needs.
New and innovative A-Series PUSH IN technology can be directly connected without tools reducing the amount of time spent on wiring to a minimum and increasing safety.
Weidmüller W-series sets the standard for screw clamp connection technology, from 28 AWG to 500 MCM for all common electrical functions
Z-series tension clamp blocks provide easy to use "screw-less" terminations.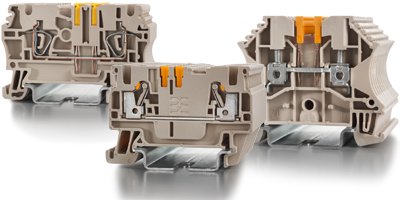 u-remote I/O Systems
Automation & Software Tools
u-remote grants you complete freedom to create a flexible I/O architecture and gives you the benefits of an integrated complete system alongside Weidmüller's new u-mation line of automation and software tools.
Reliably connect sensors and actuators with the control unit, using your fieldbus system of choice and reduce the size of your control cabinets with up to 32 connections in just one module. At 11.5mm the width of one module is thinner than any other I/O system.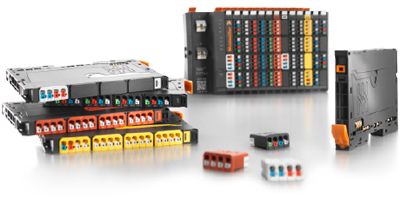 Marking Systems 
From the low cost MultiMark to the high volume, high capacity PrintJet ADVANCED, Weidmüller printers offer solutions to a variety of marking needs.
The MultiMark is a cost effective printer that uses thermal technology for printing terminal block markers.
Where as the PrintJet ADVANCED uses Inkjet technology to print at a high capacity for a large range of markers including switch markers, wire markers, metallic legend plates and equipment markers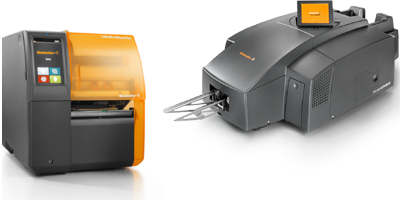 maxGUARD Electronic Load Monitoring
The new maxGUARD system brings fail-safe and maintenance-friendly control voltage distribution that can be installed in a time and space-saving manner.
Innovative combination of load monitoring and potential distribution for a complete 24 V DC control voltage distribution creates plenty of space on the terminal rail, saves valuable wiring time and eliminates wiring errors.
The modular system adapts itself optimally to every application.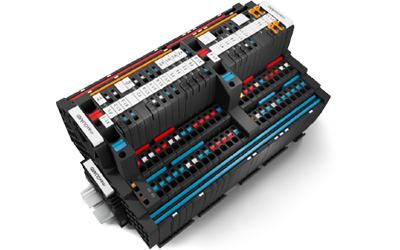 Signal Conditioning
Weidmüller offers a broad range of converters to convert, isolate, and monitor both discreet and analog signals. 
From industry standard 4-20/0-10 signals to micro-volt, temperature and current monitoring, Weidmüller has a highly accurate and reliable solution for your signal conditioning needs.

Relay & Optocouplers
Weidmüller TERM series relays, offer a high density (6mm wide) relay system with integral jumpers that reduce wiring time dramatically.
The product family also incorporates solid-state relays with up to 2 amp switching capacity.
New PUSH IN technology TERM series relays are also available.

Power Supplies
Weidmüller PROmax and PROeco power supplies offer high efficiencies in a compact size, as well as a broad operating temperature range.  
For special applications the Pro-H offers a MTBF of 1,800,000 hours, and is approved for ATEX and Class One explosive risk zones.

Tools
Weidmüller is a global provider of wire processing tools used in industry.
Robust yet lightweight hand tools provide quality results with maximum efficiency.
For cutting, stripping and crimping wire, Weidmüller has a solution for your application.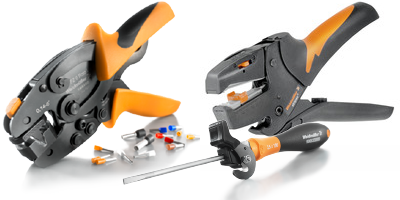 Industrial Ethernet
Weidmüller is a complete provider of industrial network infrastructure for machine and equipment manufactures.
They offer a wide range of switch products including Gigabit Switches (unmanaged and managed), media converters, Power-over-Ethernet switches, WLAN modules and serial/Ethernet converters to meet the highest requirements and provide reliable and flexible Ethernet communication.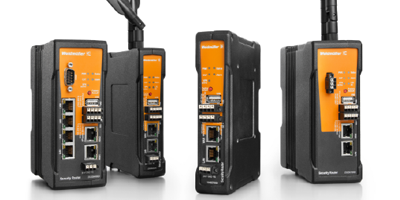 PCB Terminals & Connectors
Weidmüller offers appropriate connection technology to meet exact requirements. Choose products from a range that includes extremely compact PCB terminals and connectors with intelligent locking concepts and high-performance connection technologies.
Provide your design-in process with a wide range of application-specific solutions that do not set any limits on your creativity.
THR and SMD components ensure the highest productivity levels during the reflow soldering process.