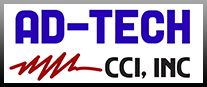 Support Tools

Custom Din Rail Assemblies by Ad-tech CCI

Custom Marker Printing by Ad-tech CCI


Download Weidmüller's product catalog app for mobile devices here

Check out helpful videos here
Featured Products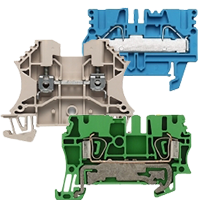 NEW: Terminal Blocks -Innovative A Series PUSH IN technology reduces the amount of time you spend on wiring to a minimum. Weidmüller W series sets the standard for screw clamp connection technology, from 28 AWG to 500 MCM for all common electrical functions, and Z series tension clamp blocks provide easy to use "screwless" terminations.

Literature:
NEW: A-Series: Catalog | eCatalog
W-Series: Catalog | eCatalog Z-Series: Catalog | eCatalog
Technical Sheet
More Terminal Blocks at Weidmüller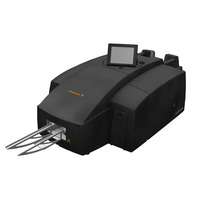 NEW: Marking Systems - From the low cost MultiMark to the high volume, high capacity PrintJet ADVANCED, Weidmüller printers offer solutions to a variety of marking needs. The MultiMark is a cost effective printer that uses thermal technology for printing terminal block markers. Where as the PrintJet ADVANCED uses Inkjet technology to print at a high capacity for a large range of markers including switch markers, wire markers, metallic legend plates and equipment markers

Literature:
MultiMark Catalog | PrintJet Catalog

More on MultiMark printers
More on PrintJet ADVANCED printers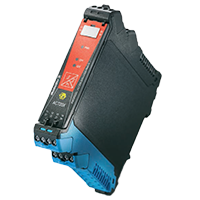 Signal Conditioning - Weidmüller offers a broad range of converters to convert, isolate, and monitor both discreet and analog signals. From industry standard 4-20/0-10 signals to micro-volt, temperature, and current monitoring, Weidmüller has a highly accurate and reliable solution for your signal conditioning needs.
More Signal Conditioning at Weidmüller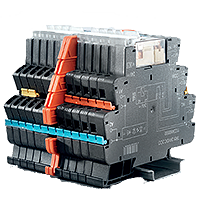 Relay and Optocouplers - Weidmüller Termseries relays, offer a high density (6mm wide) relay system with integral jumpers that reduce wiring time dramatically. The product family also incorporates solid-state relays with up to 2 amp switching capacity.

Literature:
Selection Guide
Relay Catalog | Opto Catalog | Power Solid-State Relays
More Relays and Optocouplers at Weidmüller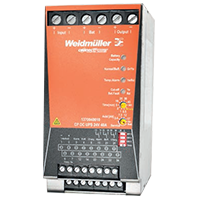 Power Supplies - Weidmüller PROmax and PROeco power supplies offer high efficiencies in a compact size, as well as a broad operating temperature range. For special applications the Pro-H offers a MTBF of 1,800,000 hours, and is approved for ATEX and Class One explosive risk zones.

Literature:
Catalog | Selection Guide | Uninterruptible Power Supplies | PRO-M
DC/DC Converter | PROmax | PROeco
More Power Supplies at Weidmüller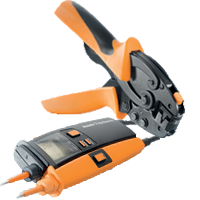 Tools - Weidmüller is a global provider of wire processing tools used in industry. Robust yet lightweight hand tools provide quality results with maximum efficiency. For cutting, stripping and crimping wire, Weidmüller has a solution for your application.

Literature:


Ferrules | Catalog | Overview

More Tools at Weidmüller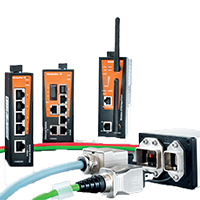 Industrial Ethernet - Weidmüller is a complete provider of industrial network infrastructure for machine and equipment manufactures. They offer a wide range of switch products including Gigabit Switches (unmanaged and managed), media converters, Power-over-Ethernet switches, WLAN modules and serial/Ethernet converters to meet the highest requirements and provide reliable and flexible Ethernet communication.

Literature:
Catalog | Secure Routers | WLAN
More Industrial Ethernet at Weidmüller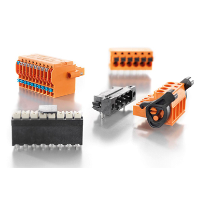 NEW: PCB Terminals and Connectors - Weidmüller offers appropriate connection technology to meet exact requirements. Choose products from a product range that includes extremely compact PCB terminals and connectors, which, thanks to intelligent locking concepts and high-performance connection technologies, provides your design-in process with a wide range of application-specific solutions and does not set any limits on your creativity. THR and SMD components ensure the highest productivity levels during the reflow soldering process.

Literature:
Catalog

More PCB Terminals and Connectors at Weidmüller

Need a quote or to place an
order please email us or
call 800-221-1014
Catalogs
 Circuit Protection | Routers
Industrial Connectivity
Weidmüller Industrial Line Card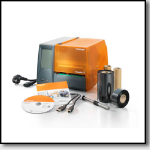 MultiMark Printer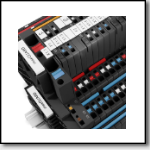 maxGUARD Load Monitoring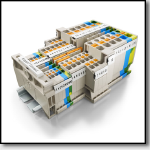 A Series PUSH-IN Terminal Blocks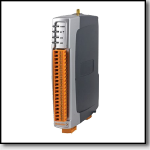 Wireless I/O and Wi-Fi Gateway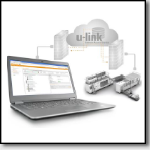 Industrial Ethernet Cloud Service
Videos
View more videos on our Youtube channel
Wiring with Weidmüller's new
Multi-Function Terminal Blocks
Key features of the U-Remote