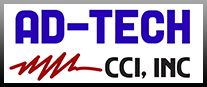 Marathon Highlights & News
Ground Lugs
Multi conductor ground lug for equipment grounding applications in control panels and systems.
Its compact design saves panel space compared to traditional "in-line" ground strip designs.
Available in multi-pole and multi-wire, stocked in our Harrisburg, PA warehouse.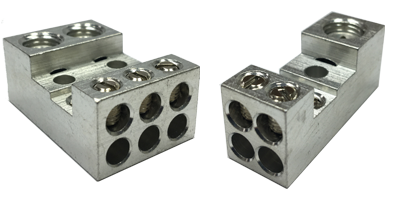 Military Class Terminal Blocks
Marathon supplies Kulka brand Mil Spec. barrier strips in both type A-A-59125 and MIL-T-55164.
As well as new 885 Heavy Duty series high current compact multi-pole terminal blocks rated at 85 amps for multiple conductors.
885 Heavy Duty terminals blocks carry UL and cUL recognition, and are pre-marked with pole position eliminating need for marker tags.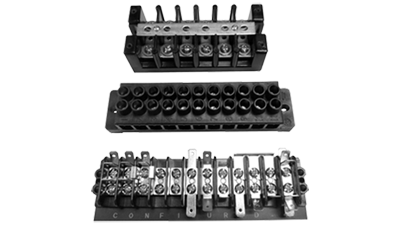 Fuse Holders
Marathon provides many NEMA/Barrier style fuse holders with different terminal options for the majority of North American Fuses and several enclosed (European/IEC) styles.

Marathons Fused Disconnect Switch incorporates the switch functionality of a circuit breaker with the high protection level of a fuse, ideal for CC fusing.

The uniquely designed Photovoltaic Fuse Holder PV10BW series features terminals which accept standard stock bus bar - eliminating the need for custom fabricated comb bus bar.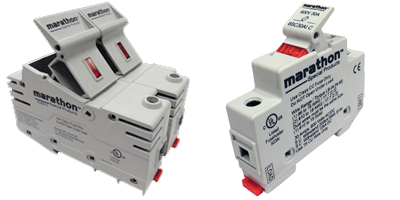 UL Listed Enclosed Power Blocks
Marathons UL Listed power distribution blocks include a 600v, 760 amp, SCCR rated 100,000 amp. 
Modular construction allows for single or multi-pole configurations.
Power Blocks are flexible stranded wire compliant.