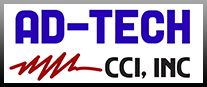 Schmersal Highlights & News
Safety Controllers
AES and SRB range safety monitoring modules serve for the secure evaluation of switching signals.
The signals can emanate from mechanical position switches, safety switches, solenoid interlocks or magnetic safety sensors on sliding, hinged or removable guard doors.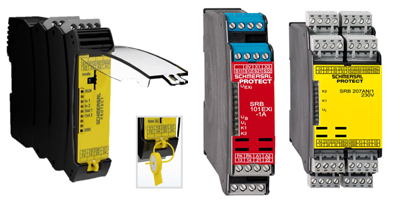 Safety Switches
An extraordinary large selection of safety-related switchgears for the position monitoring of guard doors and the non-contact protection of hazardous zones and danger points, as well as safety switching appliances for special applications.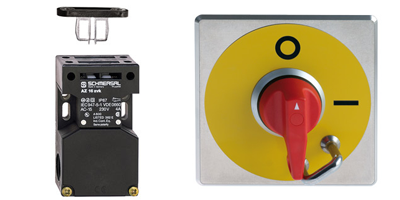 Safety Light Curtains 
SLG/SLC range safety light grids and light curtains can be integrated into the safety concept of the machine or plant even under tight space conditions by virtue of their very compact design.

These safety devices are also often used on presses to guard danger points or zones. Depending on the particular resolution of the safety light grids and curtains, protection of persons, hands or even fingers can be provided. SLG/SLC range safety light grids and light curtains achieve Control Category 4 to EN ISO 13849-1.