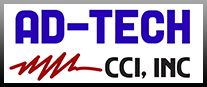 Support Tools

View SensoPart's full catalog

Check out helpful videos here
Featured Products
VISOR® Camera Sensors - A powerful smart camera in compact tightly sealed sensor housings with uniform dovetail mounting forms the basis of our VISOR® vision sensor and Eyesight vision systems. Among other features, it has integrated signal processing, LED Illumination (white, red, infrared, UV), data interfaces and digital I/Os, integrated optics or C-mount, as well as user-friendly configuration software.

Literature:
Brochure

More VISOR® Camera Sensors at SensoPart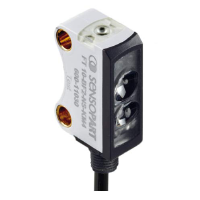 BlueLight Sensors –  Photoelectric proximity sensors with BlueLight technology offer greater detection efficiency than conventional red light proximity sensors when detecting dark or transparent objects. Sensors with BlueLight technology therefore prove a cost-efficient alternative to standard red light retro-reflective photoelectric sensors.

Literature:
Brochure
More BlueLight Sensors at SensoPart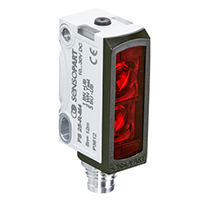 Optical short-range distance sensors – Fast and accurate measurement, precise positioning and detection of a wide range of materials - SensoPart distance sensors are reliable tools for many application purposes. Possible applications include monitoring the unwinding of coils, double sheet detection or the accurate positioning of high bay stackers.

Literature:
Brochure

More Distance Sensors at SensoPart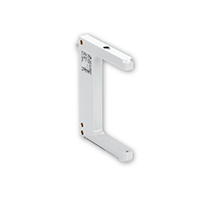 Fork sensors and optical windows –  Fork sensors and optical windows display characteristic properties as a result of their special housing design: thanks to their precise beam guidance they are particularly suitable for small part detection. The sensors are also easy to mount because no time-consuming adjustment is required. The fork sensors of the FGL-IK and FGL-RK series detect parts from a diameter of 0.2 mm. They are used, for example, for small part detection on conveyor sections and chutes or for counting bulk goods on vibration conveyors. Rotational speed measurement is another typical application.

Literature:
Brochure

More Fork Sensors at SensoPart

Need a quote or to place an
order please email us or
call 800-221-1014
Videos
View more videos on our Youtube channel
SensoPart company and product overviews

Demostration of VISOR® color sensing

BlueLight Sensor technology open up new fields of application