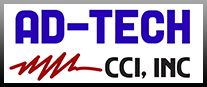 Unitronics Highlights & News
UniStream® Series for High-End
Machines & Automation Projects.
A powerful PLC with incredible HMI features and a built-in web server. Completely modular and scalable hardware with efficient programming software included free. Select your HMI panel, snap on a CPU, and I/O to create a compact All-in-One controller.
Core features include powerful CPUs allowing for faster scan time, up to 2048 I/Os, and over 2MB of operand memory.
The high-quality HMI touchscreen coupled with an easy-to-use HMI editor allows for elegant screen design. Screens available 7", 10.4", and 15.6" models.
New 10.4" Multi-Touch screens are now available. Use two or more fingers at once for familiar smartphone/tablet style input gestures such as pinch and stretch zooming.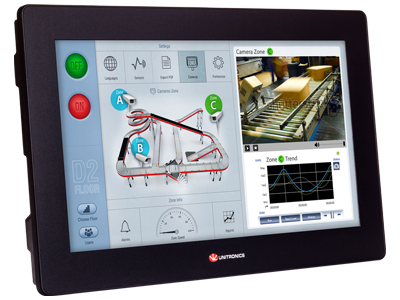 Vision® Series for Advanced Machines
& Automation Projects
An award-winning series of PLC + HMI controllers, ranging from palm-sized controllers with onboard I/O to large-screen controllers with snap-in I/O, a cost-effective All-in-One controller.
All Vision® controllers are expandable. I/O Expansion Modules can supply digital, relay, high-speed, thermocouple and load cell.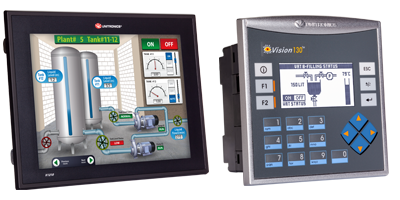 UniLogic® PLC Software
UniLogic® Studio is a free All-in-One software for hardware and communication configuration, Ladder and HMI applications that will cut your development times in half.
Built-in, context-sensitive editors enable you to write Ladder or C functions, create beautiful HMI screens and interactive web pages, instantly translate them from Italian to Chinese.
Easily track data and display it live via Trends and gauges or export it to Excel, raise multi-level Alarms and send notification via SMS or email, run Recipes, and implement a broad range of industrial communication protocols.

More on UniLogic® PLC Software at Unitronics »
Samba® Series for Small Machines
Unitronics PLC + HMI All In One solution for any small machine or simple projects that requires a true PLC controller and a high resolution HMI color touchscreen. Upgrade your low-end projects with an elegant HMI screen, without sacrificing PLC functionality.
Samba® series offers a range of on-board I/O configurations as well as offering a flat fascia, compliant with IP66/IP65/NEMA4X.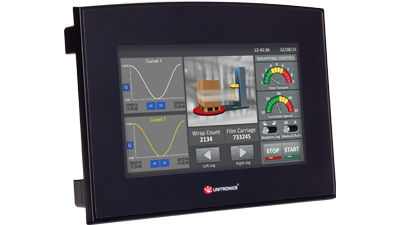 Jazz® & M91™ Series for Simple
Machines
Jazz ® & M91™ are full-function PLCs with onboard I/Os and a built-in textual HMI panel, specifically designed to control small machines and simple-to-medium automation tasks. Compact, economical–low-budget control without compromising on features.
Both Jazz® &  M91™ HMI panels offer 2 lines x 16 characters text display and embedded keypad. Both are available in models offering a range of on-board I/O configurations including high-speed and temperature options.
M91 is also scalable, and is compatible with a full line of I/O expansion modules.

More on Jazz® & M91™ Series at Unitronics »