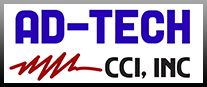 Support Tools

Unitronics technical support

Check out helpful videos here
Featured Products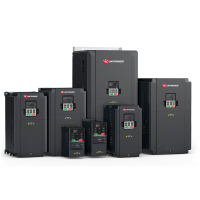 New VFDs - Unitronics' VFDs seamlessly integrate with their UniStream, Vision, and Samba PLC + HMI All-in-One controllers. Pairing Unitronics VFDs with Unitronics controllers offers a faster, easier alternative to other VFDs on the market: all tasks can be programmed using the same software environment as the PLC and HMI applications. Users can rapidly set up, configure and commission multiple VFDs as well as use Remote Access to monitor the VFD via the software, web server, or even a VNC connection.

Literature:
Brochure | Accessory List

More on VFDs at Unitronics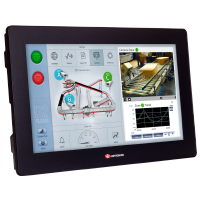 PLC + HMI All In One - Unitronics offers a complete range of PLC + HMI All in Ones that include free powerful intuitive software. Unitronics has four series to provide solutions for high-end machine and automation projects to simple machines requiring low I/O and text display.
Learn more about each series:
UniStream | Vision | Samba | Jazz and M91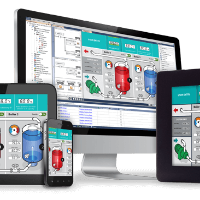 UniLogic® PLC Software–  UniLogic™ Studio is a free All-in-One software for hardware and communication configuration, Ladder and HMI applications that will cut your development times in half. Built-in, context-sensitive editors enable you to write Ladder or C functions, create beautiful HMI screens and interactive web pages, instantly translate them from Italian to Chinese, easily track data and display it live via Trends and gauges or export it to Excel, raise multi-level Alarms and send notification via SMS or email, run Recipes, and implement a broad range of industrial communication protocols
More on UniLogic® at Unitronics

Need a quote or to place an
order please email us or
call 800-221-1014
New Products
from Unitronics
Videos
View more videos on our Youtube channel
Unitronics company overview and complete range of PLCs

Top 10 features of Unitronics free UniLogic® software

Overview of the UniStream® PLC + HMI All in One