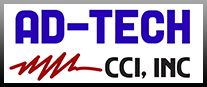 Single Cable Entry Plates with
Peel-away Membrane Ring
KEL-SCDP enables the routing of hoses, tubing or cables without connectors or cables with pre-terminated lugs. Ingress protection IP65 is provided. The unique advantage is the large sealing range from 0.197" to 1.417" (5 to 36 mm).
Tool-less assembly with easily peeled membrande rings. Single membrane rings are peeled off according to the diameter of the routed cable/ hose. The KEL-SCDP can simply be plugged into cut-outs with wall thicknesses from 0.059" to 0.157" (1.5 to 4.0 mm).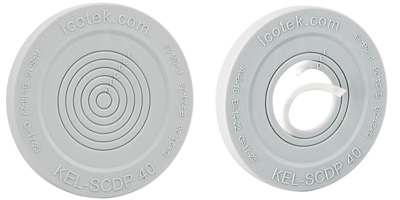 Split Cable Entry Frames
Patented cable entry system that enables the user to enter, seal and proved relief for cables with and without connectors as well as hoses and conduits. Cables, pipes and conduits with various diameters can be routed due to large variety of slit grommets
The split frame and slit grommets provide quick, cost effective routing and alleviate the need to cut and rewire pre-terminated cables.
The split frame and slit grommets alleviate the need to cut and rewire pre-terminated cables leaving cable warranties unaffected.
Cable without Connectors Entry Plates
For routing cables without connectors icotek offers a wide range of products with a lot of advantages and benefits in comparison to conventional cable glands.
The compact, slim and innovative design of the membrane-based cable entry plates offer a professional appearance and high ingress protection ratings up to IP68 / UL type 4X.
Especially suitable for applications where a large amount of cables have to be entered through a small space.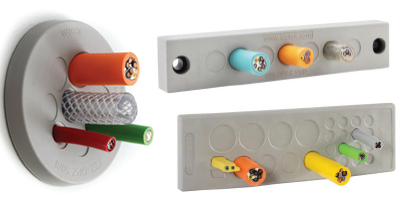 EMC Cable Shield Clamps
icotek products provide a great solution for low resistance grounding.
SKL shield clamps offer a large contact area to the cable shield, with up a 50% higher contact area than conventional shield brackets.
In comparison to conventional shield brackets an up to 50% higher contact area can be achieved when using the SKL line. The specified clamping range can be exceeded up to 10%.