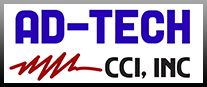 SAFETY REDBOX™

For group lockout situations involving a large number of workers and equipment, lock boxes
can offer a number of advantages over hasps.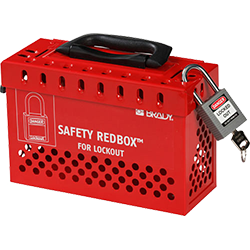 How group lockout boxes work:
Supervisor uses a single job lock on each energy control point
to lock out equipment
Keys for job locks are put in a lockout box
Each worker applies his own lock to the lock box. As long as any one worker's lock remains on the lockout box, the keys to the job locks cannot be accessed, and the energy isolating
devices cannot be operated. Each employee retains exclusive control, as required by OSHA.


Additional Information:
Brochure
More on the SAFETY REDBOX™ from Brady


Need a quote or to place an
order please email us or
call 800-221-1014
New Products
from Brady