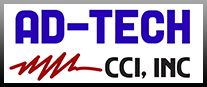 M-Boss Compact Stainless Steel Embossing System

M-BOSS Compact is a quiet, easy-to-use metal plate embossing printer with a small footprint. M-BOSS Compact is easily programmed using HellermannTyton's patented TagPrint® Pro software and a PC. For flexibility in managing embossed plates, the M-BOSS Compact system is offered with or without an organizer. The organizer unit can be programmed to hold a variety of marker plates, funneling them to a storage carousel after embossing.

Made with SS316 stainless steel, M-BOSS Markers are constructed for enduring performance in the most extreme of environments and applications. Use the M-BOSS system to mark pipes, cables and equipment in areas where there are severe mechanical or chemical conditions, including offshore platforms, marine and mining applications. Markers are suitable for use underground or above ground, on radio and cellular masts where mark permanence is critical. The raised embossed surface ensures that the text remains visible even if dirt, grease or paint cover the marker. M-BOSS markers are easily secured using HellermannTyton stainless steel cable ties and HellermannTyton's MK9SST hand tool.
Features and Benefits
Raised marking ensures text visibility even when covered in dust, debris, grease or oil
Stainless steel grade SS316 markers are suited for use in harsh environments
Markers available in four sizes, allowing for up to 69 characters of printed text, numbers and symbols
Easy-to-use and program with a PC and TagPrint Pro software
Cooling system allows for 8-10 hours of continuous printing

Additional Information:
Brochure

Need a quote or to place an
order please email us or
call 800-221-1014
New Products
from HellermanTyton