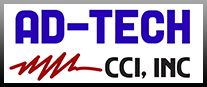 SATECH Protection Systems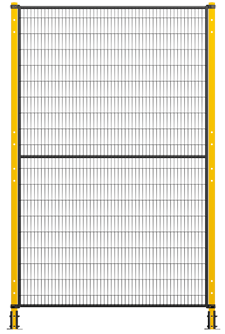 Schmersal has announced an exclusive partnership with SATECH
safety technology to provide custom designed guarding solutions in the US.
SATECH guarding systems are of low carbon steel construction.
Upright posts and panel frame members are a solid extrusion for
extra durability. Fence mesh is constructed by 2 mm diameter steel wire, arc welded at each junction. The construction methods utilized make the assembled system impact resistant up to1600J in ISO
14120 dynamic resistance tests – exceeding the standard set by
many automotive manufacturers.
Fencing mesh is spaced 19 mm apart with cross members every 100 mm. This predominantly vertical slot opening reduces interference when trying to view processes on the far side of the fence. The design also deters workers from climbing the fence by providing no toe holds, when panels are installed with the cross pieces inside the hazardous area.
Components are finished using hard-wearing epoxy polyester powderpaints. Typical constructions consist of yellow (RAL1021)
upright posts with black (RAL9005) panels and accessories.
Components can be produced in custom colors to meet individual customer requirements.

Additional Information:
Catalog
More on the SATECH Protection Systems
Need a quote or to place an
order please email us or
call 800-221-1014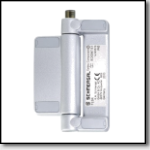 TESK Safety Hinge