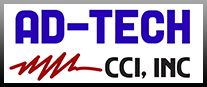 316 Stainless Steel TS 8 Enclosure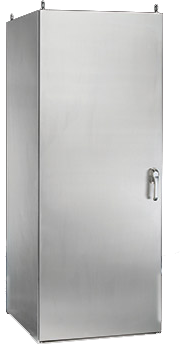 Constructed from 316 stainless steel, this TS 8 is the most rugged and durable yet and is an ideal freestanding enclosure solution for harsh-environment applications.
This wash-down friendly, corrosion resistant enclosure maintains a clean, consistent internal environment in extreme conditions without sacrificing the modularity, functionality, and innovation for which the TS 8 series and Rittal are known. The UL Type 4X modular enclosure affords many advantages over traditional unibody enclosures including expandability, lower weight (less transportation cost), more mounting space and superior workability (less labor costs).
Features of the new 316 Stainless Steel TS 8 Enclosure include:
Four-point latching system and continuous foamed-in-place gasket provide a water and dust proof environmental seal
30 percent more available mounting space than traditional unibody enclosures of equal dimensions
Padlock-able handle that provides both easy access and security
Large assortment of accessories allow for three dimensional mounting of components on all internal surfaces
Overall load capacity of 3,150 lbs
Eyebolts provide flexibility during transportation and installation
Spring-loaded, quick-release hinges enable fast and easy door removal and replacement
NEW Develop a parts list and a 3D model of a complete TS 8 enclosure with the TS 8 Configurator »

Additional Information:
Brochure | Datasheet
More on the 316 TS 8 Enclosure from Rittal

Need a quote or to place an
order please email us or
call 800-221-1014
New Products
from Rittal