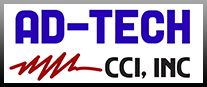 Nema 3R Blue E Air Conditioner

Nema 3R Blue E Air Conditioners are off-the-shelf solutions that are UL listed and ready for UL508A applications in both indoor and outdoor environments, or anywhere water ingress is a concern. Typical applications include oil and gas, mining, paper and pulp, water and wastewater, food and beverage, and pharmaceutical installations.
Many of the Type 3R Air Conditioner's energy performance advantages are tied to its unique nano-coated condenser, a 5µm thick ceramic coating that provides no loss of cooling capacity, requires no solvents to clean and allows for longer maintenance intervals. In most applications, no filter is required.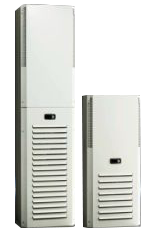 The Type 3R Air Conditioners provide a variety of advantages over competitive units:
Higher energy efficiency ratio, with more power provided in a lighter weight unit
For larger units, an integrated condensate evaporator is included, so there are no extra part numbers to order
Digital display of more than 20 failure and alarm codes
Locally produced in the USA, for faster deliveries and access to spare parts

Additional Information:
Brochure
More on the Nema 3R Blue E Air Conditioner from Rittal

Need a quote or to place an
order please email us or
call 800-221-1014
New Products
from Rittal