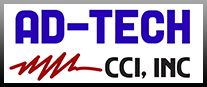 Klippon PUSH-IN A Series Terminal Blocks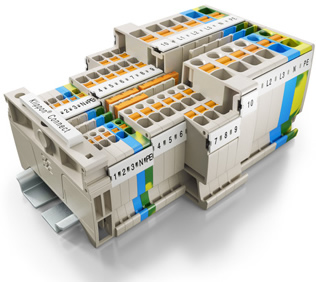 Innovative A-Series PUSH IN connection system reduces connection times for solid wires and wires with crimped on wire-end ferrules. They can be directly connected without tools for speed and safety. Colored pushers prevent incorrect wiring and speed up the installation process.
Direct insertion guarantees high conductor pull-out forces and simple handling for all conductor types. Safety is not neglected either: the innovative, spring-based direct insertion also guarantees vibration-resistant, gas-tight contacts even in challenging applications.
Integrated cross-connection channels increase flexibility and shorten wiring times for panel building. All cross-connectors
can be adapted and marked easily
The standardized check and test point simplifies wiring
tests and troubleshooting at every level.
Pressing the pusher causes the contact to open and the conductor can be removed – no need for any special tools.
Large marking surfaces at each contact point simplify circuit allocation. The new marker strips make labeling more
effective.
A spring-loaded mounting foot compensates for differences
in terminal rail dimensions. This makes latching and
unlatching the terminal blocks easier.

Additional Information:
Catalog
More on Weidmüller PUSH-IN A Series
Need a quote or to place an
order please email us or
call 800-221-1014
New Products
from Weidmüller