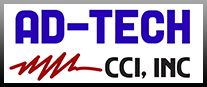 U-Remote I/O
U-Remote from Weidmüller reliably connects sensors and actuators with the control unit, using your fieldbus system of choice. The U-Remote allows you to reduce the size of your control cabinets.

Some key features and benefits of the U-Remote:
Up to 32 connections with just one module
High-Performance 4 A supply paths allow you to operate 64 I/O modules
Connect sensors and actuators with pre-assembled cables
Weidmüller "Push In" technology makes cabling twice as fast
NEW: IP20 and IP67 IO-Link Master Modules
These new IO-Link Master modules use the IO-Link open standard (IEC 61131-9) serial communication protocol to connect and communicate data to and from sensors and actuators. This increased transparency down to the sensor-actuator level helps improve diagnostics and efficiency, increase machine availability, and reduce downtime. IO-Link Master modules feature simple, user-friendly web-based configuration and monitoring. This allows users to conveniently change parameters using the web server, and provides for both on-site and remote testing and diagnostics without the need for additional software. Processes and procedures can be simulated without a connection to the controller for simplified phase commissioning, and faster service response in the event of unplanned downtime. The IP20 master module features an increased power supply, compared with current industry-available IO-Link modules. It provides 500 mA per IO channel (type A), compared with 200 mA–an increase of 150%.
More on IP20 »
More on IP67 »


NEW: Energy consumption measurement and monitoring module
The new u-remote energy measurement module is used to record and process data from single- or three-phase AC consumers up to a rated voltage of 300 Veff AC (L-N). Reactive, apparent and active power, energy consumption, phase angle and many more electrical characteristics can be measured or calculated directly with the module and transferred to higher-level controllers or control systems via the process data. The power measurement module can easily be integrated into existing automation solutions using u-remote. Even without any process interruption using split-core current transformers or Rogowski Coils which are placed around the existing conductors or current bars.
Datasheet »




Safe Power-Feed module
Safe Power-Feed Modules switch off power to all modules that are within a safety segment, eliminating the need for a safety controller. These modules meet stringent machine safety standards that include SIL 3 CL and Category 4 PL e, and can help increase efficiency and reduce wiring costs in applications by eliminating costly home run wiring while providing immediate feedback on the status of the safety circuit.

More on safety features »






Serial to Fieldbus communication
Communicate via serial point-to point connections. Examples of these kinds of devices include hand-held scanners or printers. Connect all your serial devices via fieldbus through only two wires.

Datasheet »


EtherNet/IP field bus coupler
The new u-remote fieldbus couplers now support EtherNet/IP communications protocol, providing even greater flexibility. I/O modules are designed to be fieldbus-independent; the system simply migrates from one fieldbus to another when the coupler is exchanged. An integrated web server allows the system functionality to be tested and diagnosed before controls are connected. Convenient handling makes installation a breeze. Extensive diagnostic functions help to optimize and speed up processes.

4DI AC Input Module
The new u-remote 4DI AC input module now also permits the switching of high AC voltages, suitable for 110/230 V AC signals at 50/60 Hz Since each individual channel is reliably and galvanically isolated, up to four different voltages can be read in on one I/O module. The most space-saving remote I/O solution available on the market can now be used for 110/230 V AC inputs, too – and is open to common fieldbus systems at the same time.

Additional Information:
Full Catalog | Selection Guide
Support documents, tools and configurator download for U-Remote I/O from Weidmüller



Need a quote or to place an
order please email us or
call 800-221-1014
New Products
from Weidmüller