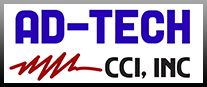 maxGUARD Electronic Load Monitoring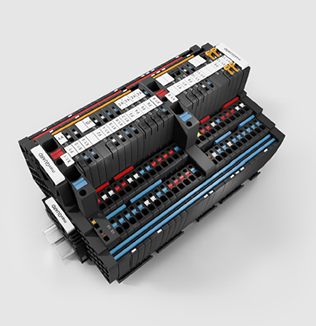 Fail-safe and maintenance-friendly control voltage distributions that can be installed in a time and space-saving manner are a must for efficient machine and facility operation.

With the new maxGUARD system, the terminal blocks (previously installed separately) for distributing potential to the outputs of the electronic load monitors become an integral part of a 24 V DC control voltage distribution solution. The unique combinability of electronic load monitoring and potential distribution terminal for a complete 24 V DC control voltage distribution creates plenty of space on the terminal rail, saves valuable wiring time and eliminates wiring errors. The modular system adapts itself optimally to every application.

The innovative combination of load monitoring and potential distribution saves time during installation, increases safety against failure and reduces the amount of
space required on the terminal rail by 50%.
Extreme ease of servicing - Sophisticated operating, testing
and connection elements permit safe access to all voltage potentials and load circuits during commissioning and maintenance.
Practical disconnecting lever -Potential distributor with a disconnecting lever for simple galvanic isolation of the load circuit for testing and checking purposes
Innovative cross-connections - Less time and effort needed
for wiring due to cross-connections between load monitoring and potential distribution terminals.
Particularly space-saving - Electronic load monitors and potential distributors with a 6.1 mm pitch
Can be used in a customized way - The sheer range of variants and the very different potential distribution terminals and
additional components enable customized solutions at all times.

Additional Information:
Brochure
More on Weidmüller maxGUARD
Need a quote or to place an
order please email us or
call 800-221-1014
New Products
from Weidmüller